Quality Management System
KCC GLASS Corporation operates a quality management system that features 3QPs (Quality Products, Quality Process, and Quality People). Thus, the company is committed to providing customers with best-quality products and services.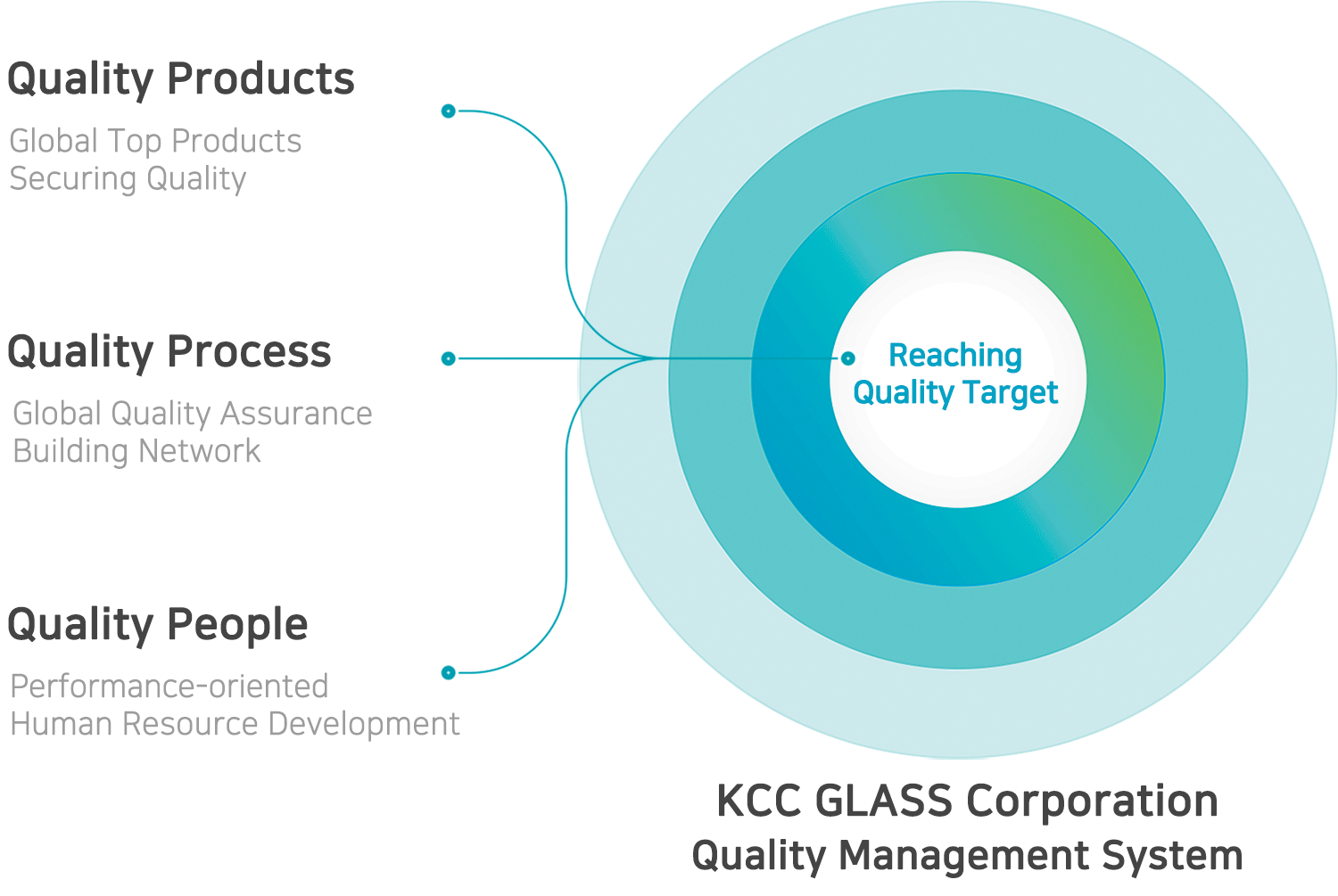 Quality Products
As a glassmaker and interior company, KCC GLASS Corporation focuses its skills and resources on reflecting the diverse customer and market needs in production activities and services. With a view to providing customers with high-quality and eco-friendly products, the company continues its technology development and the acquisition and management of wide-ranging certifications.

• Ranked No. 1 in 2021 Korean Standard Quality Excellence Index (KS-QEI) : PVC Flooring (12 consecutive years), Coated Glass (5 consecutive years), Decoration Film (2 consecutive years)
Quality Process
KCC GLASS Corporation achieves customer gratification fulfilled in minimal product defects and customer complaints among others through operating an upgraded quality management system. By automatically collecting the key requirements (CTQ ― Critical to Quality) of the internal and external customers through TQM (Total Quality Management) and linking them to the total quality process including development quality, quality of materials, mass-production quality, customer quality, and quality innovation, the company creates Manufacture Execution System (MES) to optimize production activities from orders to finished goods.
Quality People
KCC GLASS Corporation has internalized a high-level quality management system through 6-Sigma activities for the past ten or so years in development and manufacturing. By continuously nurturing in-company quality professionals (GB, BB, and MBB), the company actively reflects customer needs in product development and production activities.

*GB-Green Belt, BB-Black Belt, MBB-Master Black Belt